Going above and beyond
for our team.
Sky Quest is growing and we're looking for great pilots, mechanics, trip support and administrative staff to help us continue our mission of providing world-class aviation services to our global clientele. Come work in a fun-loving culture that's been consistently recognized as a Top Workplace as well as one of the fastest growing companies in the region.
Career Openings
Lear 40/45 - First Officer or Captain

Sky Quest is actively recruiting a LR-40 First Officer or Captain to attend a confirmed Part 135 re-qualification course at CAE DFW November 14, 2022.

Sky Quest is a stable (in business over 20 years) and growing charter/management company in Cleveland, OH. We offer competitive salaries and benefits with flexible scheduling, guaranteed days off, and opportunities for additional compensation (paid holidays, overtime and pop-up pay). Apply today to be a part of a team that understands work / life balance and is committed to providing exceptional customer service to our diverse clientele.

To be considered for this position you must hold a LR-45 type rating but need not be current. A competitive SIC candidate will have 1500 total time, an ATP and previous Part 91 or 135 experience. A competitive PIC should have 2500 total, 1500 multi, 1000 turbine and previous part 135 experience. This position is based in Cleveland, OH.

Benefits


Competitive salaries with annual increases
12 duty periods on average per month
Guaranteed days off
No "on-call" scheduling
401k with 100% match up to 6%, 150% after 5 years
Profit sharing
14 days of vacation; 21 days after 5 years; 28 days after 10 years
Company paid ATP CTP
Medical and dental insurance (75% paid)

Senior Accountant

The Senior Accountant should have a broad knowledge of accounting principles and procedures. He or she is responsible for conducting important phases of the company's accounting work. The Senior Accountant should show commitment and initiative toward ensuring that the company's financial information is accurately reported and that the tax and reporting deadlines are met. He or she must be able to apply accounting principles to the company's business matters. The Senior Accountant will prepare trial balances, financial statements and other reports as needed. He or she will assist in the development and implementation of financial policies and practices, which will establish consistency and compliance with generally accepted accounting procedures (GAAP).

Qualifications, Skills, Abilities

Minimum 3-5 years accounting experience.
Working knowledge of federal, state, and local laws and best practices in accounting.
Prior experience with QuickBooks preferred.
Proficiency in Microsoft Office Suite, Project work management software (Asana preferred), Slack, Outlook, Google Workplace.
Ability to analyze problems, gather information, assess alternatives, and develop solutions.
Excellent time management skills, ability to manage multiple responsibilities and meet deadlines.
Excellent attention to detail.
Ability to work independently; self-motivated to follow-up and follow through with tasks.
Excellent organizational skills; ability to manage space, files, paper, and data to ensure efficient access to documentation.
Maintain professional conduct, attitude and appearance at all times.

To see a full list of duties & responsibilities for this role, please click here.

General Inquiry

Sky Quest, one of the largest aircraft management and charter companies in the country, headquartered in Cleveland, Ohio employs a staff of more than 100+ professionals consisting of pilots, aircraft technicians, schedulers, office & ground support team members. Voted a Top Workplace for six consecutive years, Sky Quest's success can be attributed to its talented and dedicated team members who are committed to providing exceptional world class service focused on Safety, Service and Professionalism.

We're always looking for great people to join our pilot, trip support, and administrative crews. If you are interested in a career at Sky Quest, please submit your résumé through the form on this page and we will get back to you about available opportunities. Thank you for your interest!
---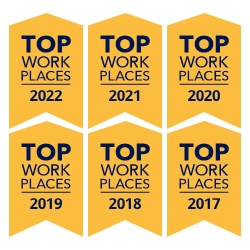 Why Sky Quest?
We're a family-owned company who operates and manages Northeast Ohio's largest fleet of private jet aircraft and we've made a name for ourselves in both the way we conduct business and the way we treat our employees. Since our founding in 2001, we've grown exponentially by providing clients with exceptional service— fueled by a team culture that emphasizes work-life balance, top-notch pay & benefits, and plenty of team comradery. Our philosophy is simple: we treat our people well and they treat our clients well, and together, we build a company we're proud of.
Compensation & Benefits

6% 401(k) company match
Subsidized medical & dental coverage
Paid vacation & holidays
Overtime & Pop-up Pay
Profit sharing
$5k stipend for a personal trip at 10 Years

Career Growth

Promote from within culture
Paid professional ongoing training
Leadership training opportunities
Pilot seat position & aircraft advancement opportunities

Work Life Balance

Flexible scheduling
Minimal commute
Guaranteed weekends & known days off
Company events for the whole family
Season tickets to Browns & Cavs games
Company vehicles for personal use
Cleveland: A Hidden Gem
Sky Quest is based out of Cleveland's Hopkins Airport (CLE), giving our team members the incredible benefits of living in a true "hidden gem" region with low cost of living and some of the nation's best neighborhoods, schools, dining, outdoor lifestyle, and entertainment amenities. There's a reason people say "Cleveland Rocks".
Low Cost

22% lower cost of living
Affordable housing/land
Low taxes in many communities
Higher purchasing power

Quality of Life

30 Diverse, high-quality neighborhoods
Nationally recognized school systems
Award-winning restaurants & nightlife
100+ Incredible golf courses

Lifestyle Amenities

NFL, MLB, and NBA teams
Rock & Roll Hall of Fame
Cuyahoga National Park & Lake Erie
21,000+ acres of Metroparks
Ready to Join Our Crew? Apply Now
Sky Quest, LLC is an equal opportunity employer. It is our policy to provide equal opportunity to all applicants and to prohibit any discrimination due to race, color, religion, sex, sexual orientation or gender identity, national origin, age, marital status, genetic information, disability or protected veteran status.